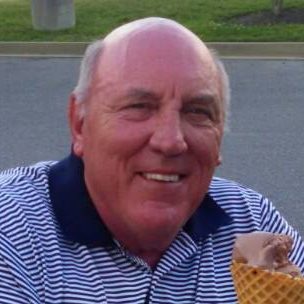 Glenn Blackburn planned to be a social worker. But his country was fighting a war in Vietnam and had different plans for him. After graduating from the University of North Carolina-Chapel Hill in 1968, Blackburn entered the Army and completed Infantry Basic and Advanced training a Ft. Dix, New Jersey.  A year later he was commissioned as an infantry second lieutenant at Ft. Benning, Georgia. 
Glenn served as a Paratrooper, Green Beret, and Senior Intelligence Officer with assignments to the 101st Airborne Division-Vietnam, the 10th Special Forces Group, the 172nd Light Infantry Arctic Brigade-Alaska, the Combined Field Army-Korea and the Defense Intelligence Agency. He retired from the Army in 1994 at the rank of colonel. His military decorations include the Legion of Merit 1OLC, Bronze Star for Valor-2OLC, and the Purple Heart.
"I enjoyed working with people, being challenged as a leader, serving my country, and setting soldiers up for success," he said. "That's what inspired me to make the Army a career."
After the military, Glenn embarked on his second career, this time in public education through the "Troops to Teachers" program. "It was another calling," he said. "It was also another way to serve." 
He worked as principal of Hermitage High School and as assistant superintendent for operations in Henrico County, Virginia, helping with the design of nearby Glen Allen High School. "I loved working with the faculty, students and parents to create a positive learning environment," he said.
After retiring from public education, Glenn and his wife, Susan, moved to the Low Country of South Carolina.  Glenn had always played golf for fun, but got serious about the game after retirement. Then in 2013, after suffering a life-changing stroke that affected the right side of his body, he thought he'd have to give it up.
His wife and golf buddies made sure he didn't. He credits his wife's "tough love tenacity," On Course, and Adaptive Golf with keeping him in the game. "I am proof that golf therapy programs make a diference in the lives of those with physical challenges," he said. 
Glenn and Susan work as volunteers supporting golf therapy and charity programs to help wounded and disabled veterans on their road to recovery. "My message is don't let your disability define you. Go out and play the game. It will be hard, but you can adapt, adjust and achieve. If you believe, keep swinging!"