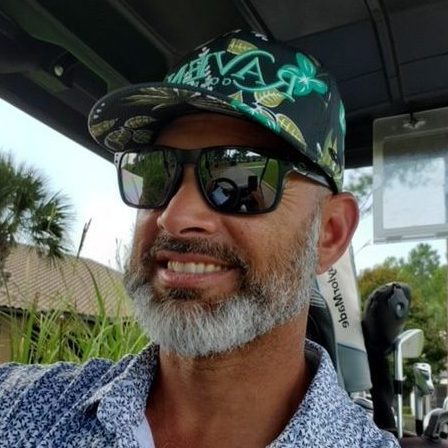 Michael Lacy retired from the Army in 2015 as a master sergeant after 21 years of active duty service. He was a mechanic for six years and spent the last 15 years as a Green Beret in the U.S. Special Forces. He served two combat tours in Afghanistan, earning two Bronze Stars and Army Commendation Medals with Valor. Michael was severely injured in Afghanistan when his truck was hit by an RPG.
"It was an honor to defend the Afghan people from the Taliban Forces," he says. "I was also given the opportunity to deploy in the Central and South American Areas of Responsibility, where I took part in hostage recovery and anti-terror and counter-drug missions, resulting in a JSAM and JCOM Awards. Additionally, I've had the privilege of attending Ranger School, becoming a jump master, completing Combat Dive and Combat Dive supervisor school, and serving my Special Forces career on dive teams and running a dive training facility."
Since retirement, Michael has struggled with post-traumatic stress and the effects of his injuries.
"I have found you can't always pick out all the weeds, but you can always pant more grass," he says. "I currently invest my time in family, friends, and those in need through golf charities like Leashes of Valor that have helped me build healthier relationships and great memories."