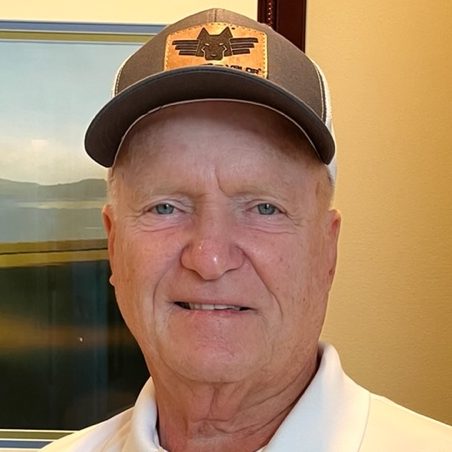 As an eighth-grader, Bob Bradshaw watched the C-130 jets soaring overhead from McGuire Air Force Base and said to himself, "I want to do that."
Yet the third of six children who grew up in southern New Jersey knew college wasn't in his future. So, at 17 he signed up for the Air Force, where he learned to be a C-131 mechanic. In the fall of 1968, he was sent to Vietnam.
"My job was to work the turnaround ramp for C-130s," he said. "I fixed them and got them turned around." Bradshaw embraced the 12-hour night shifts, sometimes working all night and frequently playing Pinochle on slower evenings. "I loved it," he added.
After a tour in the Philippines, Bradshaw separated from the military as a Sergeant E-4 and transitioned into a career in building design and construction. He's worked in every aspect of that business. While living in Southern California, he got serious about golf thanks to the moderate weather.
"I've gotten down as low as a 1 handicap," said Bradshaw, who lives on St. Helena Island, South Carolina today with a special significant other. "Now it's vacillating around a 5 or 6."
Bradshaw tries to play golf at least five days a week. The game's challenges keep him interested. 
"You can never perfect it," he said. "You're never going to perfect it from one day to the next or even one hole to the next. You can never get too uppity with yourself because as soon as you do, the golf gods will put you right back where you belong."