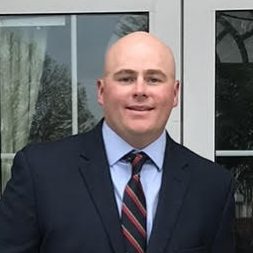 Scott Allen grew up with only one career in mind — firefighter.
"I never wanted to do anything else," said Allen, a Mount Airy, Maryland, resident.
Allen graduated from the University of Maryland with a degree in fire science and joined the U.S. Marines to gain professional experience. It was 2004. He had just finished his training the following year when his unit got word to prepare for deployment. Two weeks later, he was in Iraq where he specialized in aircraft rescue recovery and CASEVAC missions.
Serving four years paved the way for his ultimate dream job. "I joined the Marines to serve but it was a stepping stone," he said. "I was able to serve my country and now I was going to protect the community I grew up in by being a fireman."
A routine call five years later changed everything. Removing some equipment, he slipped off the back of the fire engine and fell eight feet. He resumed activity right away but soon realized the pain he felt in his legs and back wasn't going away. An MRI showed severe disc damage. Two surgeries didn't help; pieces of his disc had actually broken off. Eventually, that forced Allen to make an even more painful decision. His body couldn't take the physical toll that being a firefighter required. After eight years, he put in for medical retirement.
"Everything in my life was geared toward the fire department," he said. He was lost without it.
In 2015, Allen picked up golf. Initially, he considered it a brain reset. He wanted to do something outdoors and he enjoyed being active. "I could relate a lot of stuff from the military and from the fire department to golf," he said. "You train a certain way. You practice a certain way continuously. A lot of the traits and qualities I had in the military and the fire department I essentially mirrored in golf."
Even with the physical pain he lives with, he can swing a club as long as he sticks to repetition. It's important for him to play without sitting down, minus taking a break as that only tenses up his muscles. A simulator in his garage keeps him limber when he's not on the course.
"But I can't complain; how can I?" he asks. "So many have it worse than me."
Today Allen works as a project manager for an HVAC company. He and his wife, Jessica, have four children — daughters Madison and Abigail and sons Jaxson and new baby Lucas. Golf has become addicting for him. He's already been to St. Andrew's with Pebble Beach and Augusta on a bucket list he intends to fulfill. He looks forward to his first Valor Cup.